Inner Guidance Communication Audio Files
eCDMP3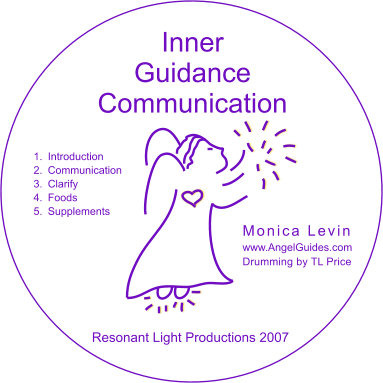 Inner Guidance Communication Audio Files
Do you want to learn how increase your intuitive abilities and how to be more connected to your inner guidance? These audio files are perfect for you.
This meditation has five tracks:

Track 1: Introduction
Track 2: Meditation to talk with your angels
Track 3: Things you can do the intensify your connection to your angels
Track 4: How to ask your angels about which foods to eat and which foods to avoid
Track 5: How to ask your angels which supplements to take

These meditations are narrated by Monica Levin, drummed by Tom Price, and produced by Resonant Light Productions.
These audio files will be made available once your payment has been processed. You will be sent an email with download instructions.
Check These Out
Monica Levin, RHN & Life Coach also offers: